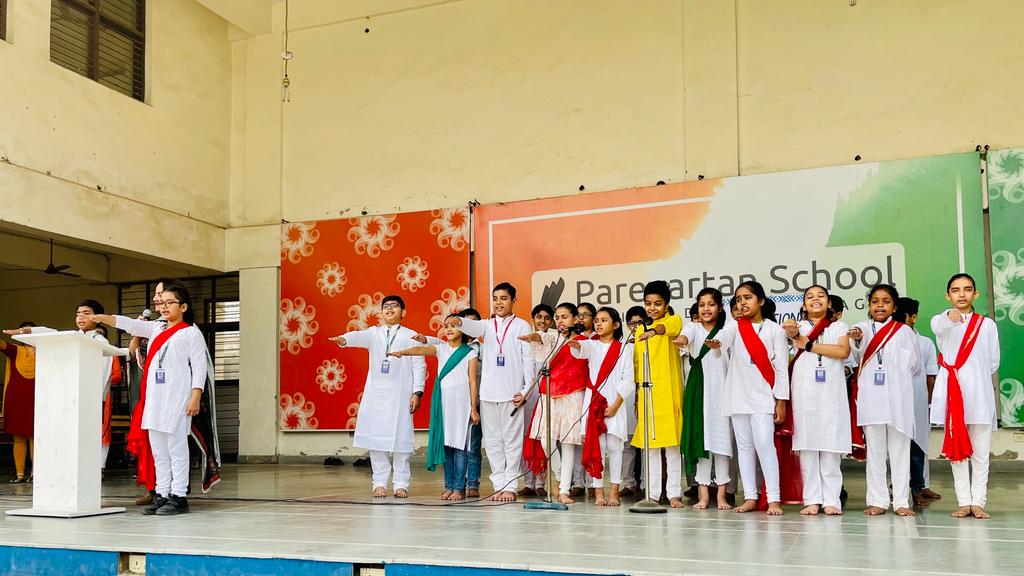 Today Parevartan is more than a school that provides education. It is a place where the most powerful dreams take shape in the form of self-inspired individuals. Here young minds are nurtured in values such as truth, love, peace, righteousness and non-violence so that they can take the world by surprise, radiating the energy of change into many more lives. It is the time we recognize the league that holds the promise of brighter future.
In Today's World, Where Dishonesty is Considered To Be A skill, We Teach Our Children - The Art Of Truth.
When Immorality Has Emerged As a New Trend, Our Children Learn - The Old Ways Of Righteousness.
When Everyone is in different To others' needs, our children are taught to Spread Love.
When the world is trying to Overcome Disputes, Our children learn to Extend Peace
When Chaos has become a part of every-day life. Our children learn the path of Non-violence.

To help children to grow with high values, good character, moral integrity and the knowledge and skills of good citizens and to impart education with multi-dimensional aspects and train young generation to develop them as valuable assets to the society.

for the better by caring enough. How?

♦ Do more than exist — Live…
♦ Do more than look — Observe……
♦ Do more than hear — Listen…
♦ Do more than listen — Understand…
♦ Do more than understand — Apply.

We truly believe that with the right experiences and encouragement, a child can shape the world to his dreams. Parevartan School endeavours to invoke this belief in every child. And we wish to do this in collaboration with parents, since they are the ones who lay the foundation of a child's belief. As parents we can make our children's education pay off in many more ways by reaffirming their confidence and values from time to time. We hope that you will find in us your vision to give your child a beautiful future.